A Note About Web User Magazine
Unfortunately, Web User is no longer available to purchase as a subscription product.
If you're still looking for a technology magazine to subscribe to then we really recommend our sister title, Computeractive. Find out more below!
Computeractive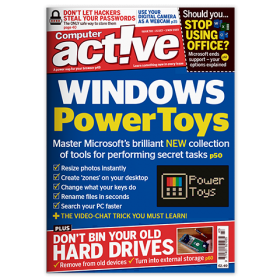 For over 20 years it has been the UK's best-selling fortnightly computing magazine, talking in plain English to give you help and advice on every aspect of computing. 
Computeractive covers a range of areas including avoiding scams, anti-virus software, broadband, how to protect your own data, consumer rights, and a whole lot more, offering you clear and concise advice to help you get the very best out of your computer.